W
Welcome to Villa Firenze
Luxury at its best in the heart of Costa Rica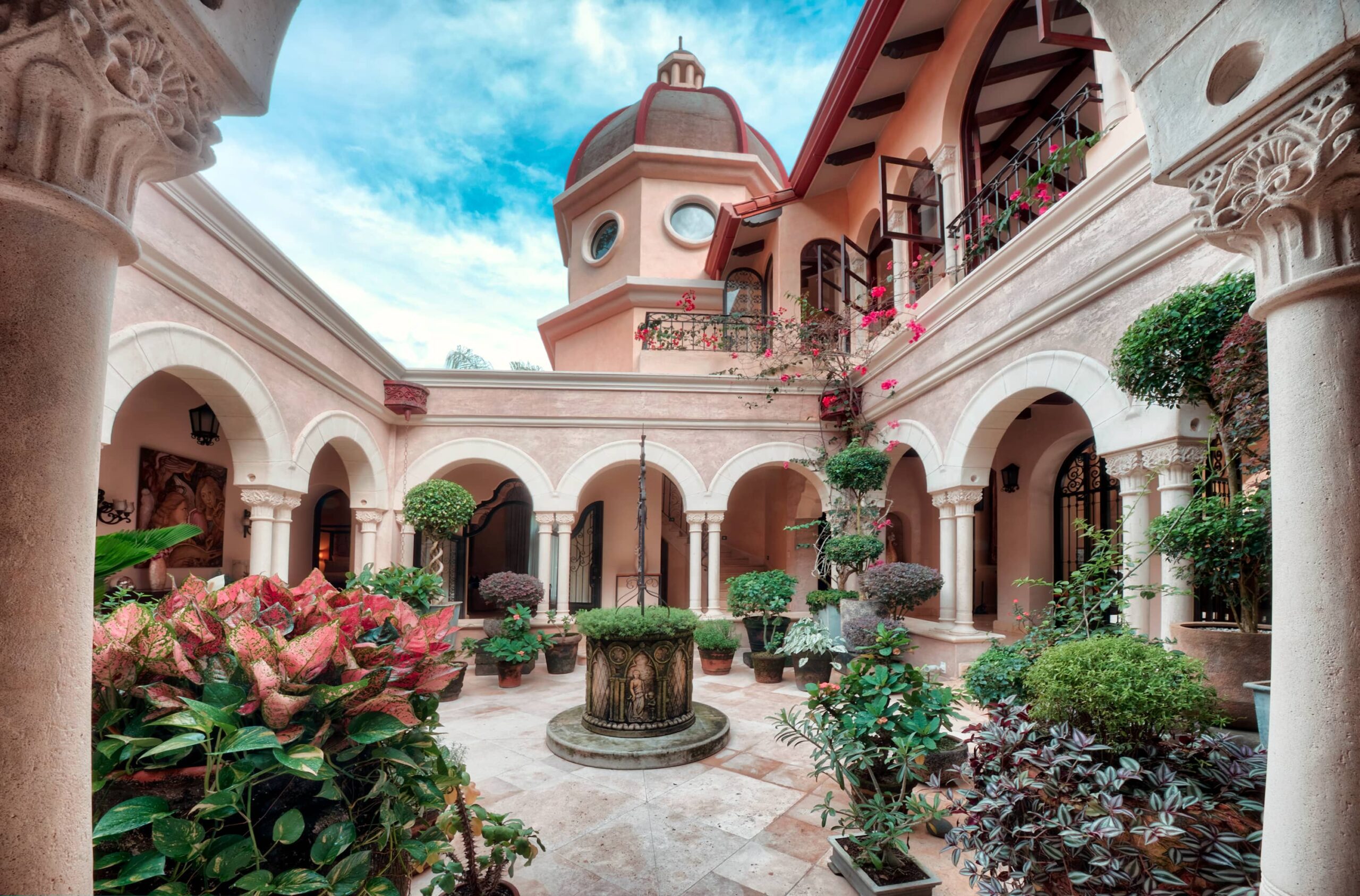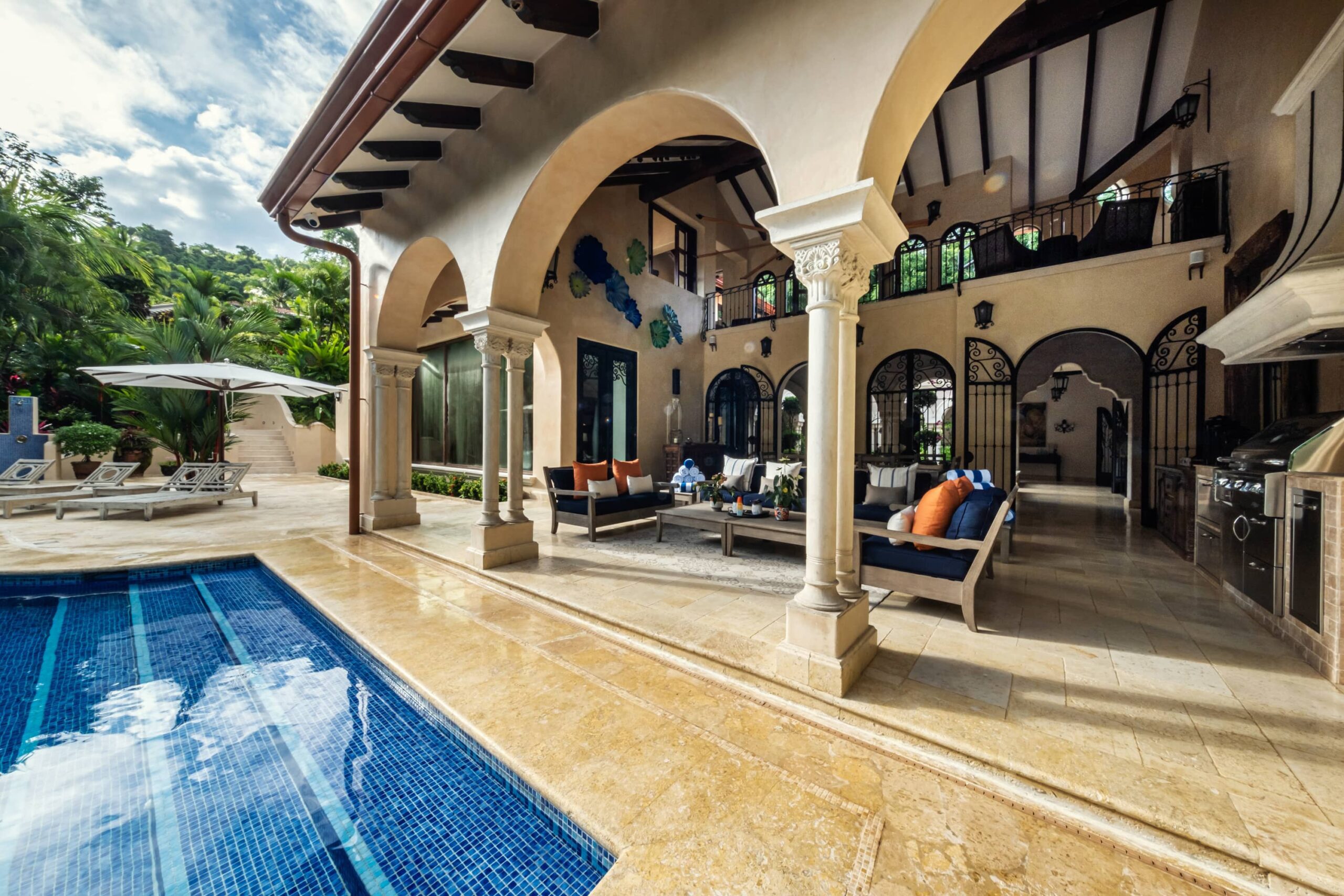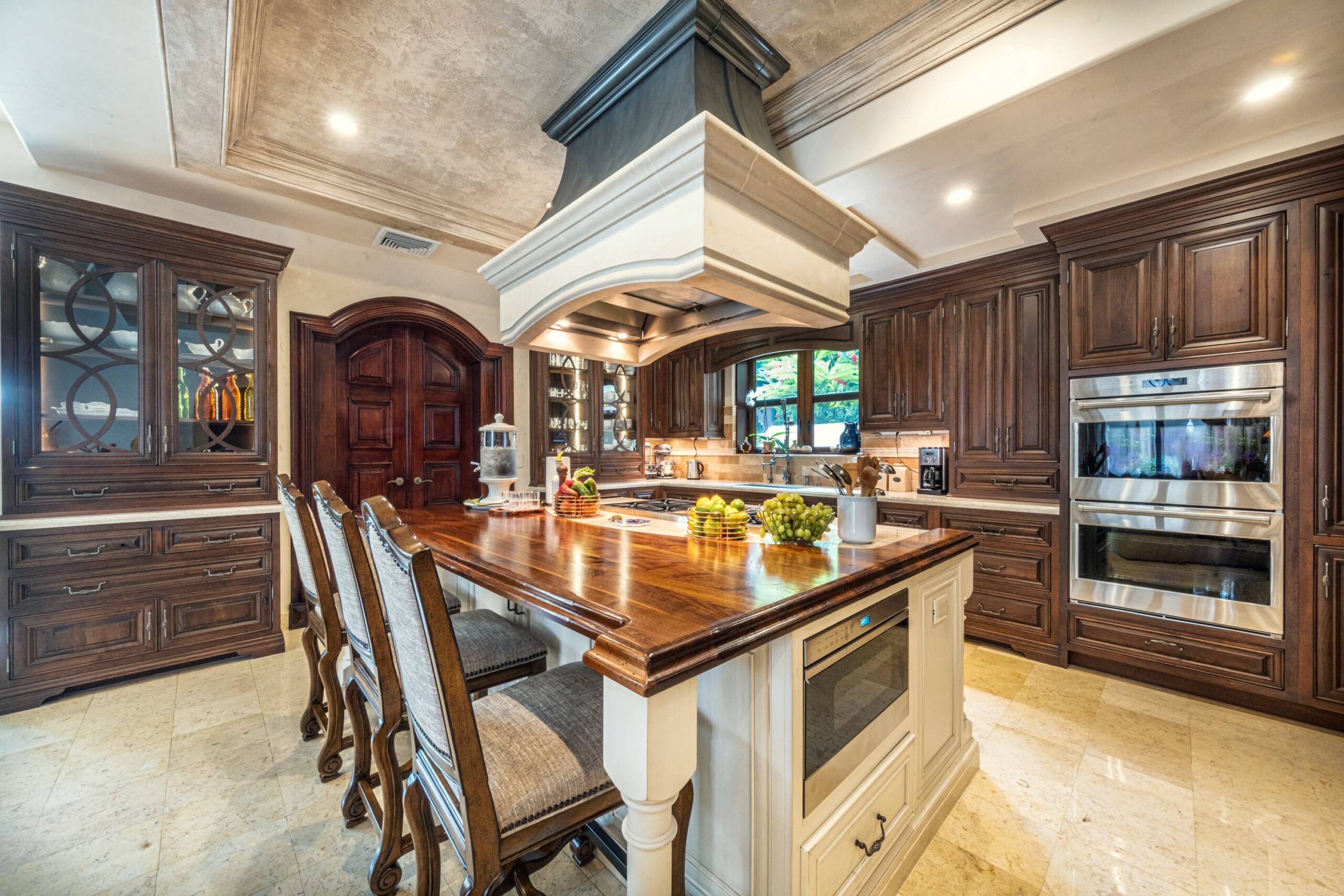 AN ALL-INCLUSIVE LUXURY VILLA RENTAL
Welcome to Villa Firenze – An Exclusive Luxury Villa in Costa Rica
Step into an oasis of bliss and relaxation at Costa Rica's best kept secret, Villa Firenze, a unique luxury villa in Costa Rica. Unwind in pure opulence, with your own helipad, infinity pool, private chef, indoor golf/games room, a selection of wines & spirits and much more.
Set on almost an acre of private rainforest, Villa Firenze is in the Eco Golf Estates of the Los Sueños Resort & Marina. Built to emulate the luxury of an Italian palazzo, the villa is spread over 9,500 square feet and has 4 luxury rooms, each with en-suite bathrooms.
Elegant, serene, safe, secure. These are the words that describe Villa Firenze. It's the perfect escapade for an exclusive and private Costa Rican holiday experience.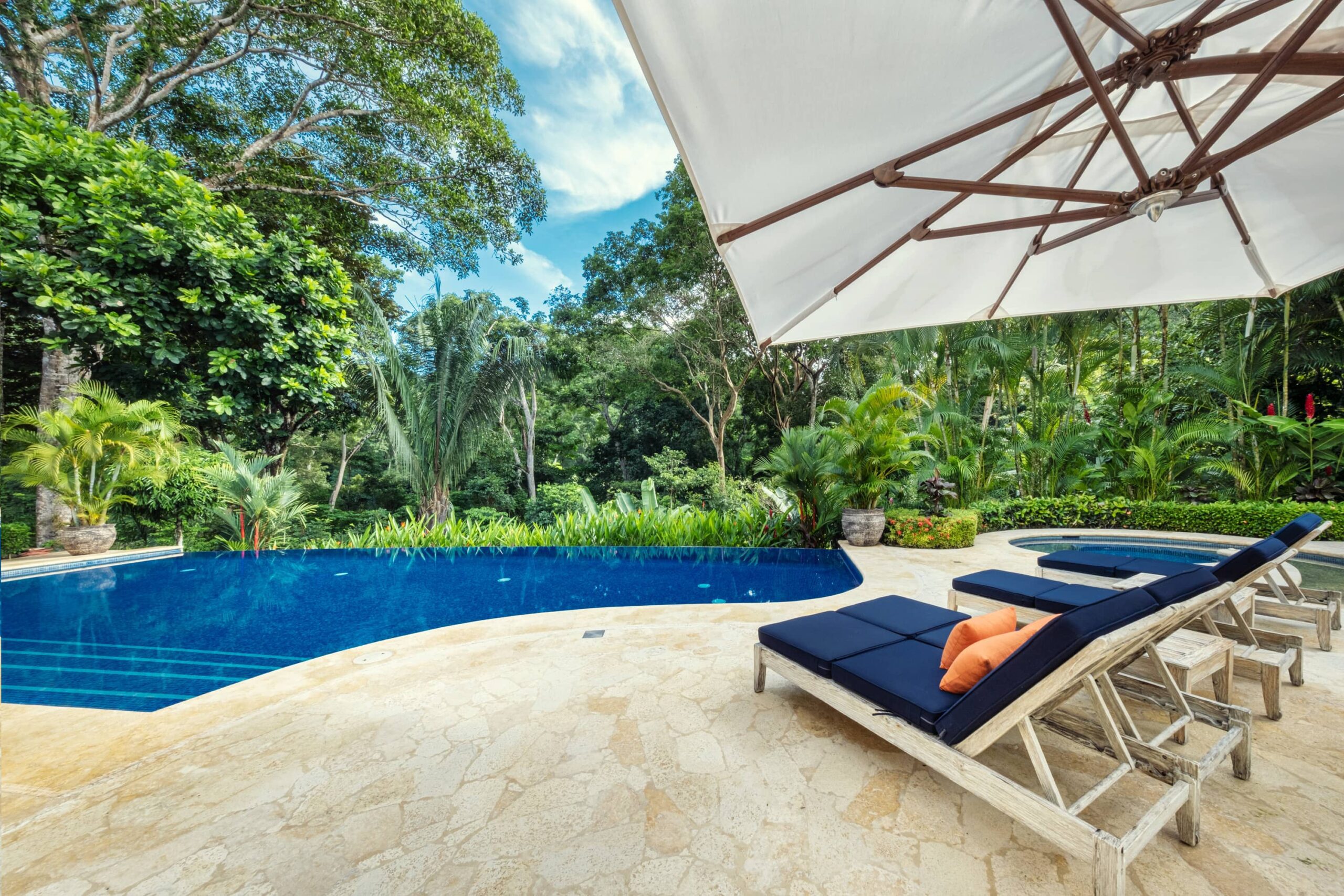 Our Amenities
Included in your stay at Villa Firenze are meals prepared by the Villa Firenze Chef, house wine & liquor, a guided RZR tour, a private fishing excursion and a helicopter transfer from San Jose airport to the villa.
Plus, you get all the five-start amenities you are used to when on holiday.
The ambiance is perfect to unwind outdoors and de-stress in the Costa Rican sunshine. You can float atop the gorgeous 50-foot infinity pool or relax in the walk-in spiral jetted hot tub. Outdoor amenities also include a professional-grade gas grill with plenty of seating, club house with bar, fire pit, helipad and expansive gardens – ideal to watch the abundant wildlife.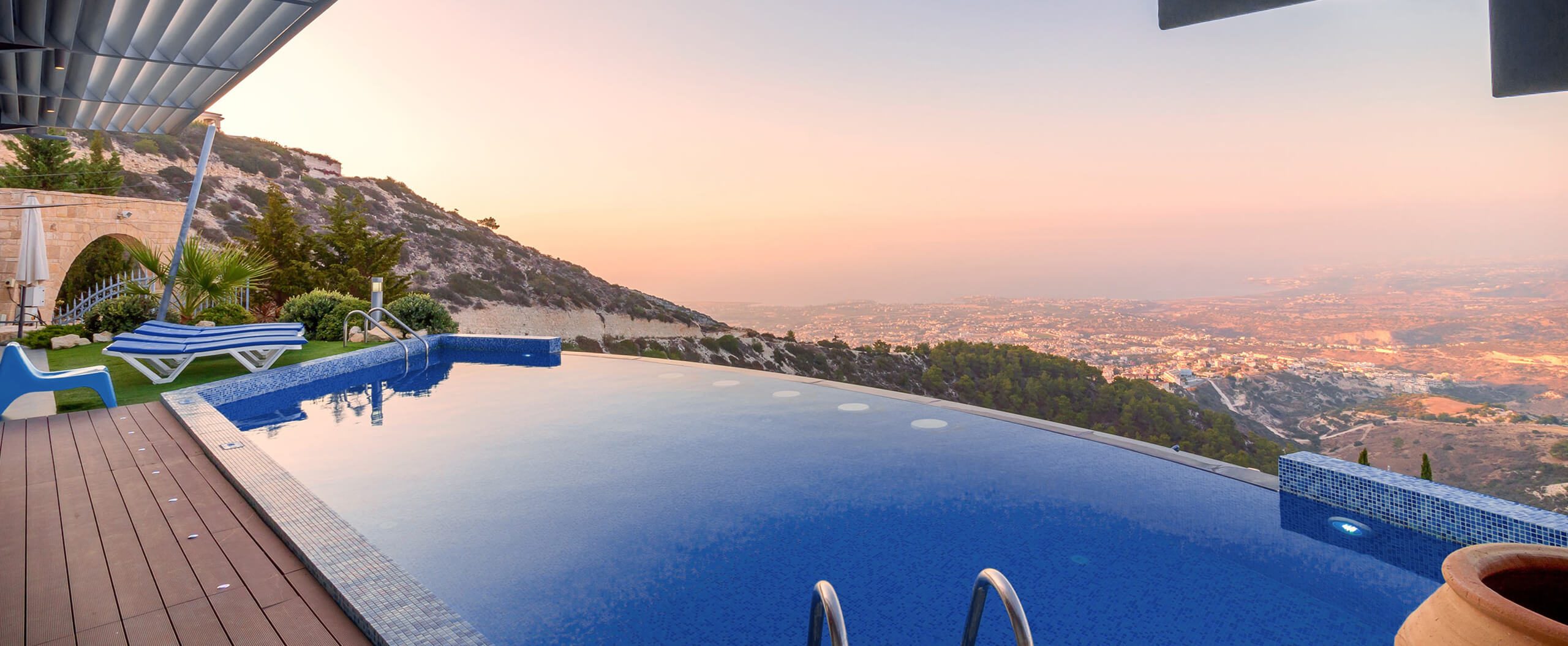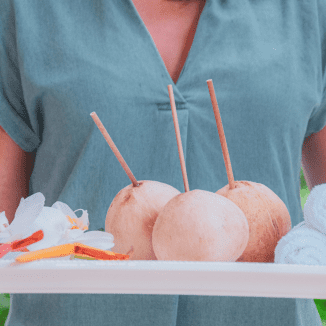 All-Inclusive Luxury
You will get an all-inclusive private villa in Costa Rica at Villa Firenze. During your stay, we cover the basics like F&B prepared by a private chef, unlimited in-house wines and spirits, and luxury linen set out by discreet housekeeping staff. Plus, you get exclusive experiences like a guided RZR tour, private picnic, sport fishing, and more, making Villa Firenze, an all-inclusive rental villa in Costa Rica.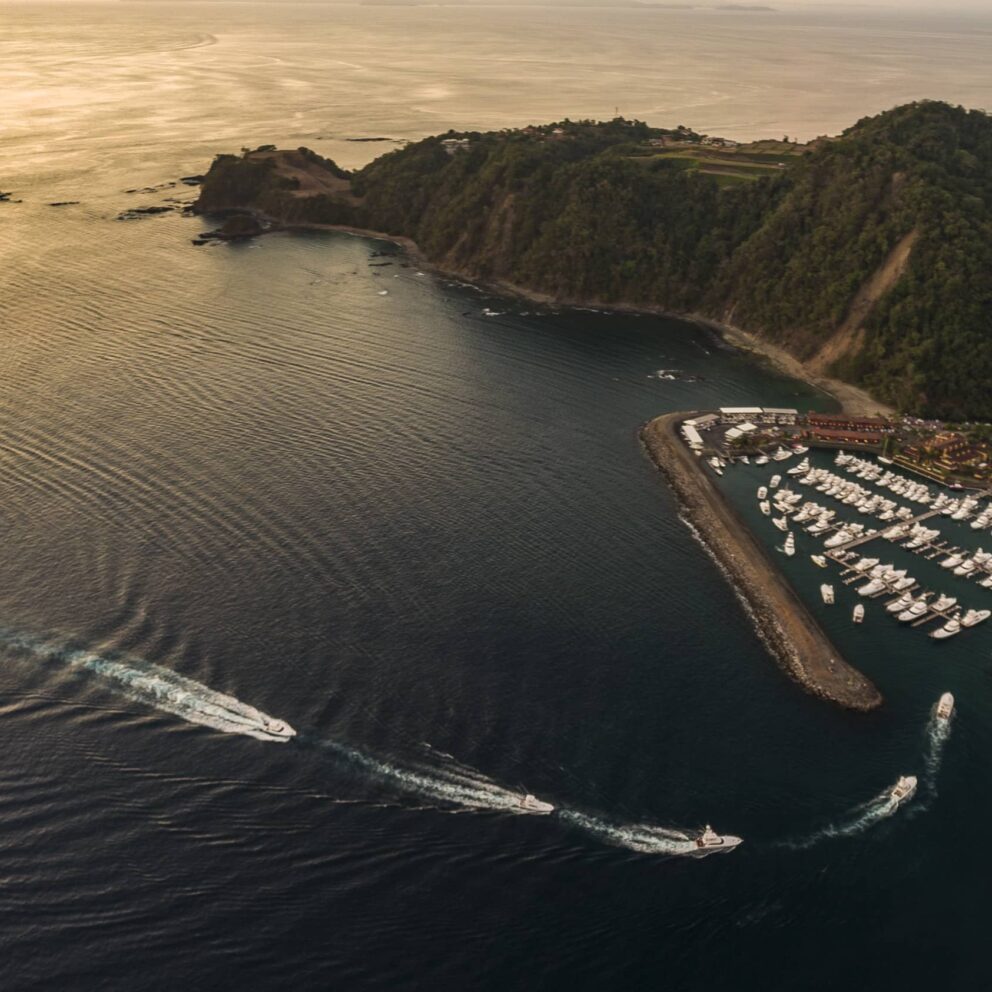 The Neighborhood
The villa is in a private rainforest in the Eco Golf Estates area within the Los Sueños Resorts and Marina neighborhood, a gated community of luxury homes in Costa Rica. Los Sueños Resort and Marina gives guests access to an international marina that hosts the famous Signature Triple Crown Billfish Series, La Iguana Golf Course, restaurants, a private beach club, and much more.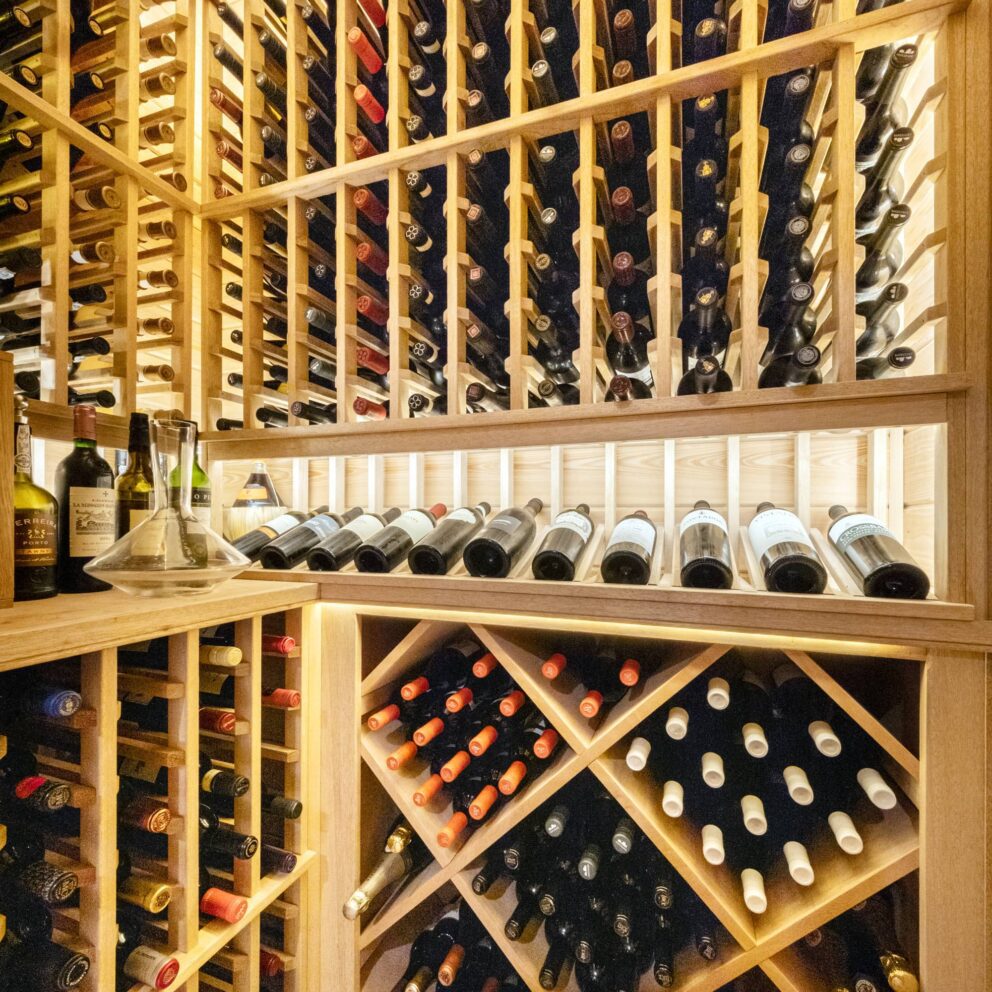 The Experience
At Villa Firenze, you will enjoy a blend of spectacular architecture and luxurious amenities in a private four-bedroom luxury villa. Greeting you on arrival is a central courtyard framed with intricate arches, a beautiful garden surrounding a central well, and a grand covered terrace with 28-ft beamed ceilings. So be ready to experience one of the best luxury villas in Costa Rica.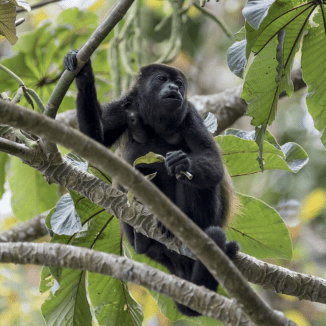 What's Nearby?
Guests at the villa get an amazing view of the surrounding rainforest and the nearby fairways. The extensive coastline near the villa offers unrivaled biodiversity, marine adventure sport destinations, and isolated spots to relax and enjoy Costa Rican culture. With a majestic national park and short hiking trails nearby, Villa Firenze makes renting a private luxury villa in Costa Rica a memorable experience.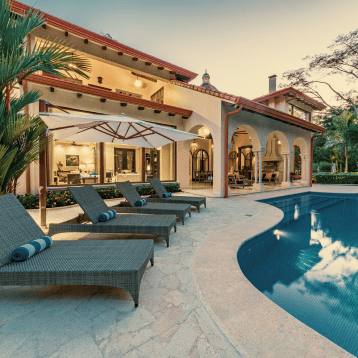 The Property
Spread over 9,500 sq-ft of pure elegance and set on almost an acre of private property, Villa Firenze is the perfect villa in Costa Rica if you're looking for a private escape. The villa's dome is inspired by the dome of Florence's 14th-century Cathedral of Santa Maria del Fiore. Contemporary additions to the renaissance era architecture include the outdoor club house and an infinity pool.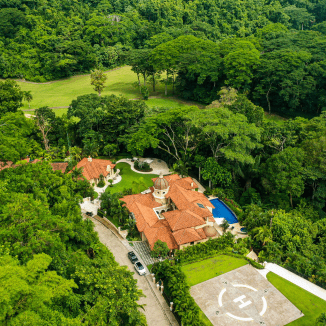 Privacy & Security
Villa Firenze is nestled in the Costa Rican rain forest, in a private, secluded, and beautiful location. An experienced concierge, discreet staff, on-site helipad, and private vehicles ensure privacy. Two checkpoints and a private security force protect the community, plus there's 24/7 surveillance inside the walled villa. It's one of the most sequestered and safest private villa rentals in Costa Rica.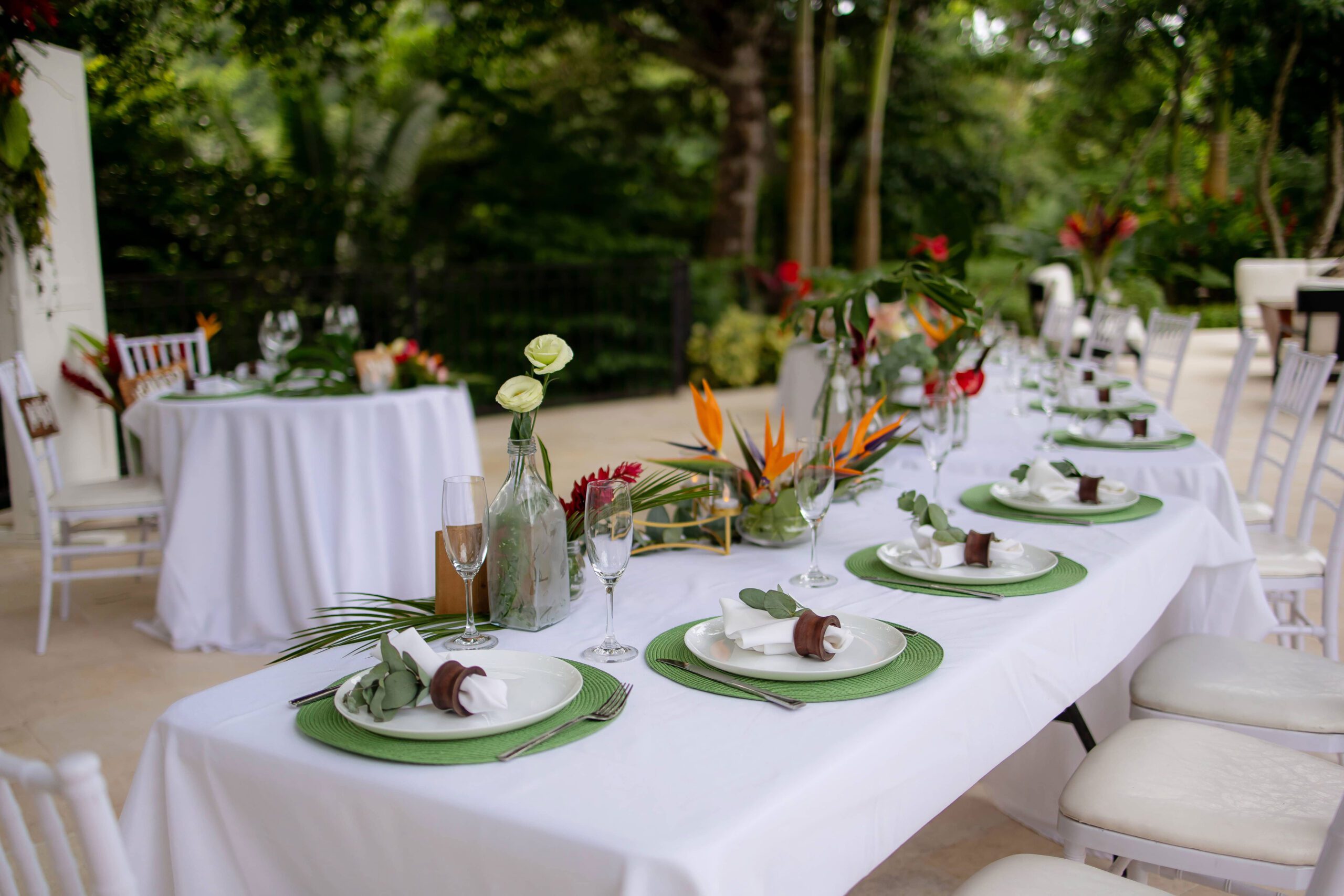 AT THE HEART OF COMMUNITIES
Events
Villa Firenze's extensive gardens offer a beautiful venue for weddings, birthdays or family events.
The experienced Villa Firenze concierge will assist in all planning, giving you the opportunity to relax and enjoy your event
Experience the best of Costa Rica with Villa Firenze
Villa Firenze is one of the best luxury villas in Costa Rica, where you can spend quality time with your friends, family or guests, immersed in the incredible beauty of nature. At Villa Firenze, you'll enjoy an undisturbed ambiance, breathtaking scenery, and luxurious amenities in a 4-bedroom private villa with an outdoor clubhouse.
Located in the Eco Golf Estates, inside the exclusive Los Sueños Marina & Resorts, Villa Firenze offers you breathtaking views of both the surrounding rainforest and the nearby fairways. Villa Firenze offers an all-inclusive villa rental in Costa Rica. A helicopter transfer to the villa from the airport, all food and drinks, and customized, curated experiences are part of the package when you book a stay at the villa.
With heavenly vistas and plenty of nearby attractions, true abundance awaits you at one of the safest and most discrete luxury villas in Costa Rica.
Costa Rica truly offers something to everyone. It is the ultimate playground for outdoor adventure. And it has some of the most extraordinary biodiversity in the world. You can spot macaws, monkeys, sloths & a multitude of exotic flora & fauna just in Los Sueños Marina & Resorts. There are also several national parks in Costa Rica for birdwatching, snorkeling, hiking, and enjoying the bounty of mother nature.
If you are considering organizing special events and functions, this Costa Rican luxury villa makes for the ideal destination. It's a venue built in the lap of nature paired with consummate luxury. An experienced concierge and five-start amenities are available in-house to make every celebration memorable.
The only things you need to bring with you to enjoy the tropical paradise that is Costa Rica is yourself and those you love to spend your time with. Villa Firenze has everything else!